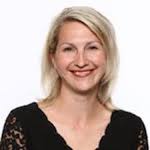 Dr Carol Laic ND MEd graduated in 1998 from CCNM and has been active in public and professional communities serving on the board of directors of the OAND, teaching naturopathic medical principles to a variety of audiences from registered nurses, doctors and pharmacists to the general public and students at CCNM.
Carol has taught various subjects at the college for 20 years since graduating in 1998 and completed her Master of Education at University of Toronto in 2006. She has been involved as assistant professor and coordinator for pharmacology at CCNM for over 12 years.
Carol has recently moved her practice, and divides her time in two locations: one in Burlington and the other in Etobicoke. She enjoys a Family Medicine style of practice and works together with Massage therapists, Chiropractors, physiotherapists, osteopaths and counsellors in her patient care.
She has been involved with BRB CE Group's continuing education conferences as a frequent speaker on the topic of pharmacology and naturopathic practice.
For more information, go to dsanda.ca and www.etsportmed.com.