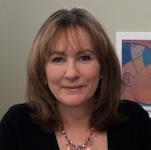 Barbara Arrowsmith-Young BSc MA is the founder of the Arrowsmith Program, an assessment process and a suite of cognitive exercises designed to stimulate and strengthen weak areas of cognitive functioning that underlie a range of learning disabilities. Ms. Arrowsmith-Young's work, begun in 1978, has been recognized as one of the first examples of the practical application of neuroplasticity which, simply put, is the ability of the brain to change and rewire itself over one's lifetime. The genesis of the Arrowsmith Program of cognitive exercises lies in Barbara Arrowsmith-Young's journey of discovery and innovation to overcome her own severe learning disabilities.
In her new book, The Woman Who Changed Her Brain: And Other Inspiring Stories of Pioneering Brain Transformation, Ms. Arrowsmith-Young recalls her own painful struggle with a disabling learning disorder that caused teachers to label her stupid, difficult and stubborn. Interweaving her own powerful personal story with portrayals of the stunning transformations others have made using her groundbreaking exercises, she introduces readers to the heartbreaks, triumphs, and clinical mysteries she has encountered during her career – and sends a message of hope to children and adults struggling to overcome mild to severe learning disabilities.
Reviewers have written, "Arrowsmith-Young explains some of the most complex neurological concepts in a personal and breathtakingly simple way." "Readers of 'The Woman Who Changed Her Brain' will find the author's writing style lucid and her personal story inspiring. Students of personality, language, learning and teaching all will benefit from this exciting book about the miracle of the human brain." "It's a fascinating book that speaks to the lag between exciting developments in brain science, and existing educational practices." "It will open your mind to new possibilities on how to deal with 'traffic jams in the brain.'" "People with learning disabilities have long been told they must learn to compensate for their deficits, because they will never improve. In The Woman Who Changed Her Brain, Barbara Arrowsmith-Young offers her own story, and those of her students, to refute that conventional wisdom." "Arrowsmith-Young has been able to describe, in a poignant and often unforgettable way, what it feels like to have a devastating learning disorder––but also what it's like to leave it behind. Most everyone reading this book will find in its unique case histories, a new way to think about people's cognitive difficulties in coping with the world. Here is an opportunity to understand the mental glitches and deeper problems of their own or of others in a new way." "An inspiring, instructive life story."
As the Director of Arrowsmith School and Arrowsmith Program, she continues to develop and refine programs for students with learning disabilities. Her vision is that all students struggling with learning will have the opportunity to benefit from cognitive programs utilizing the principles of neuroplasticity, programs that change the brain's capacity to learn and open to these learners a world of possibilities. Norman Doidge, author of "The Brain that Changes Itself" states, "As I envisage the future of neuroplastic education, I think that Arrowsmith-Young's notion of a school that has multiple brain exercises at its core for much of the day is the most promising model to get children back on track as quickly as possible."
The Arrowsmith Program of cognitive exercises, which originated in Toronto in 1978, is implemented in schools in Canada, the United States, Australia and New Zealand.
Barbara Arrowsmith-Young holds a B.A.Sc. in Child Studies from the University of Guelph and a Master's degree in School Psychology from the University of Toronto (Ontario Institute for Studies in Education).