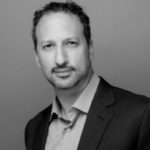 Lonny Rosen is a founding partner of the Toronto, Ontario health law boutique Rosen Sunshine LLP. He has been certified by the Law Society of Upper Canada as a Specialist in Health Law.
Lonny advises on a wide variety of health law issues. His clients include health care professionals, administrators of health care facilities, professional associations, and individuals. He represents clients in a wide range of civil and administrative proceedings, and regularly represents health professionals in complaint and discipline matters, investigations, audits and peer reviews, hospital privileges disputes and in hearings before various health tribunals. He also serves as independent legal counsel to Discipline Committees of professionals' governing bodies.
Lonny is a Senior Lawyer Member of the Consent and Capacity Board, and a member of the Editorial Bard of the Risk Management in Canadian Health Care newsletter. He has served as Chair of both the OBA and CBA Health Law Sections and was a Director of The Advocates' Society and of the governing council of the Medico-Legal Society of Toronto. Lonny has recently joined the Adjunct Faculty of Osgoode Hall Law School to co-instruct an upper year health law course. He frequently writes and speaks on health law issues.
Lonny was named to "Best Lawyers in Canada" for Health Care Law every year since 2014. In June 2016, Lonny was named the inaugural recipient of the OBA Susan Hilary Davidson Memorial Award for Excellence in Health Law.
Lonny is a partner at Rosen Sunshine LLP.​ For more information, go to RosenSunshine.com.
Rosen Sunshine offers many regulatory-related resources including a blog, videos, speaking engagements as well as publishing a monthly newsletter that all offer helpful advice for Naturopaths in Ontario.​
* Certified by the Law Society of Upper Canada as a Specialist in Health Law.